Google Adwords Pay Per Click Case Studies
Some Exciting Results Our Clients Are Receiving With Our Google Adwords Campaigns.
A1 Removalists Sydney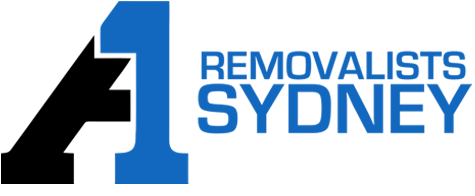 On the verge of closing down their business due to the lack of business, the guys at A1 Removalists Sydney decided to give us a chance to help turn their business around with a
Google Adwords pay per click marketing campaign
.
When we were first approached by A1 Removalists back in July 2015 we were hearing things like, "Chris our drivers are complaining that they have no work, and with young families and bills to pay, if we cannot get them work, they will leave and go to other removalist companies. We have been using a guy to run and manage our Google PPC campaigns but we are not getting enough work to keep our drivers busy. Can you help?"
We took on A1 Removalists as a client and 6 months later our conversations were VERY different... "Chris our drivers are exhausted! They have been working 14hrs a day for 20 days straight and they need a rest. Can you please turn off the ads over Christmas!"
This past 2016-2017 Christmas period we decided to keep the ads running and the A1 business enjoyed their busiest period yet.
A1 Removalists Website Contact Form Requests

*Click to enlarge!
As you can see from the chart above, A1 Removalsists monthly contact enquiries have grown exponentially and are now enjoying 3 contacts per day on average through the website contact forms. This chart does not include direct phone calls they also receive.
Here is what the guys at A1 Removalists Sydney have to say about our Google Adwords marketing campaigns.
"We've been in Sydney's competitive home removals industry for more than 8 years, and in that time we've learned that being seen online and standing out from the crowd is VITAL to bring in the daily customers required to keep our drivers making money and our trucks running.
For the past two years we've been using Bondi Web Design to manage our Google pay per click ads and to build us a new website. The results have been amazing.
We are regularly complimented on how great our website looks by our clients and we are now able to better track leads and conversions from our website.
We can see exactly what results we are getting for our money. Thanks to the help of Bondi Web Design we currently average 1 contact form lead for every 9.5 people who visit our website. Thats pretty awesome."
Pamper Hamper Gifts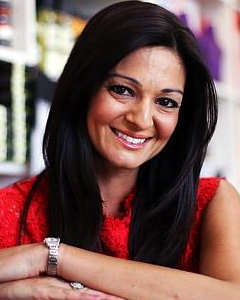 Starting in 2004 and after 8 years building her online hamper business working from a spare bedroom Bianca Kristallis from Pamper Hamper Gifts was contemplating packing it all in and going back to a full time job as her online hamper businesses struggled to escape past $350k per year in turnover.
In July 2013 Bondi Web Design took over the Google pay per click marketing and the search engine optimisation of Bianca's website with immediate results. As you can see by the chart below, Bianca's monthly sales exploded and continue to explode to this day.
Take December, her busiest month, as an example... she was consistently hitting the $100k mark but struggled to break free of that barrier. Once we took control of her campaign, within 3 Christmases, Pamper Hamper Gifts had shown a 180% increase with sales over $285k recorded in December 2015.
Pamper Hamper Gifts Monthly Sales Growth.

**Click to Enlarge!
With incredible monthly sales, Bianca was able to move out of her spare bedroom and into her first showroom in Matraville within 3 months of Bondi Web Design taking over her Google Adwords PPC campaigns. And by August 2015 Bianca was confident enough in her business to acquire a double story warehouse in Alexandria near the 'Grounds' complex and now employs 15 permanent/casual staff.
The 146% increase in sales in the first 2.5 years that Bondi Web Design took control of Pamper Hamper Gifts marketing has ensured Bianca's business success well into the future with continued growth every month and sales now passed the magical $1m per annum mark.
Here is what Bianca has to say about our Google Adwords PPC campaign management and SEO services.
"I highly recommend Chris from Bondi Web Design, not just to build you a fantastic website but to provide your business with an internet marketing strategy that gets amazing results.
From the minute we locked him in to do our online marketing our business immediately went to the next level.
In the past two and half years we have used his services, our business has grown 300%.
His professionalism and fast pace was noted and the whole process became easy and trusting.
Thank you Chris for the fantastic results."
Could Your Business Use These Kinds Of Amazing Results?
Contact us
for a free no-obligation consultation to discuss taking your business to the next level starting today.
---