SEO Search Engine Optimisation
Help Search Engines Find You & The Customers Will Soon Follow
What is Search Engine Optimisation?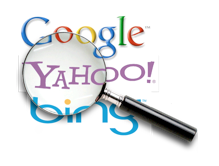 SEO or Search engine Optimisation
is the art and science of making enhancements to your website in order to improve its rankings in search engines.
Search Engine Optimisation
helps search engines such as Google® and Yahoo!® find your site and index it so people searching for products and services can find what they are looking for.
Why do you need SEO?
Consumers use
search engines
like Google® or Yahoo!® to find products and services. The objective of
Search Engine Optimisation
is to get your website ranked in the natural or
"organic"
section of search engine results.
Because you have to earn your way there,
being listed at the top of the natural search engine results is a sign of credibility
. People trust natural search engine results more than they trust the ads that show on the page (also known as PPC), but unless your site is near the top of the search results or at least on the front page, customers are unlikely to see your website.
Having your website showing on the front page of search results is a must for any business serious about marketing online, and once positioned there, it is very difficult for competitors to move you out of the way.
By working together with our
Search Engine Optimisation Specialists
,
Bondi Web Design
can develop a campaign that is right for your specific business and budget to help you take those front page search engine positions before your competition.
Pay Per Click Advertising (PPC)
vs
Search Engine Optimisation (SEO)
When you enter a keyword at a search engine like Google®, you get back two types of results – paid search ads or "sponsored listings" and natural or "organic" results.
PPC works together with Search Engine Optimization (SEO)
to give you immediate visibility in the sponsored listings, while you are building your natural search results.
Getting your website to rank as high as possible on the natural search listings is accomplished through
search engine optimisation (SEO).
Getting your website to appear in a sponsored listing is accomplished by engaging in a
Google Adwords PPC Advertising
campaign.
Sometimes, after optimisation of your website is complete, it may be necessary to run a PPC advertising campaign for a period in order to get an effective amount of daily traffic visiting your website in order for it to start rising in the search engines.
When you partner with Bondi Web Design, our
search engine optimisation consultants
can work together with you to help you find the best mix of PPC and SEO for your business needs.
If You're Not In The Top Three… Forget It!
Research has shown that 98% of consumers using search engines to find a product or service are choosing a business that shows on page 1 of the search results.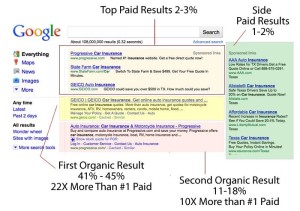 - The #1 position gets 41% of the clicks…
- The #2 position gets 12% of the clicks…
- And the #3 position gets 8.5% of the clicks.
Its really simple… if you're not in the top 3 positions you won't get very many clicks.
This is where the skills and expertise of our search engine optimisation specialists can help your small business marketing online so it's you that searchers find and not your competition.
Search Engine Optimisation Case Study
Click The Case Study Below To View.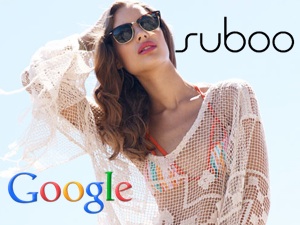 2)
Suboo
Isn't It Time You Experienced Search Engine Success?
If you would like help with your
search engine optimisation
simply
contact us
for a
free 30 minute consultation
to discuss how Bondi Web Design can help you to start owning all that valuable search engine real estate for your business.
---