Pay Per Click Marketing
For Consistent, Measurable Traffic, Nothings As Powerful OR As Targeted As PPC
Pay Per Click Marketing
or "PPC" allows business owners to place small advertisements in front of potential prospects at any time of the day and only pay when a prospect clicks on the ad and visits their website.

Today there are many types of
pay per click engines
to advertise your business in with the biggest being the
Google Search Engine
.
With an effective and well managed
Pay Per Click Advertising Campaign
in place your business can see an
immediate and dramatic
increase in leads and sales. Combined with an effective email and social media marketing campaign, your business can literally see a remarkable turn around in its fortunes in a very short period of time.
Our Clients Results Speak For Themsleves
A1 Removalists Sydney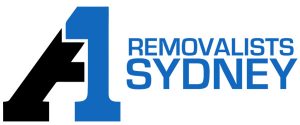 On the verge of closing down their business due to lack of business, the guys at A1 Removalists Sydney decided to give us a chance to help turn their business around with a
pay per click marketing campaign
.
When we were first approached by A1 Removalists back in July 2015 we were hearing things like, "Chris our drivers are complaining that they have no work, and with young families and bills to pay, if we cannot get them work, they will leave and go to other removalist companies. We have been using a guy to run and manage our PPC campaigns but we are not getting enough work to keep our drivers busy. Can you help?"
We took on A1 Removalists as a client and 6 months later our conversations are VERY different... "Chris our drivers are exhausted! They have been working 14hrs a day for 20 days straight and they need a rest. Can you please turn off the ads over Christmas!"
Is that the kind of activity that you would like for your business? Would an increase in traffic change your situation? Give Bondi Web Design a call to discuss your
business pay per click marketing
needs today.
Pamper Hamper Gifts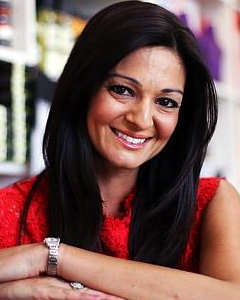 After 8 years working from a spare bedroom and as a single mother with 2 young children starting primary school,
Bianca Kristallis from Pamper Hamper Gifts
was contemplating packing it all in and going back to a full time job.
Bianca has an incredible product and was paying good money to Melbourne IT to manage her pay per click marketing & search engine optimisation but she was not getting the results she deserved.
Then in June 2013 Bondi Web Design took over the
pay per click marketing
and the
search engine optimisation
of her website and her business quickly grew to where she recently acquired a double story warehouse in Alexandria and now employs 15 casual staff.
The 300% increase in business that Bianca has enjoyed in such a short period of time is a direct result of the marketing techniques and strategies that Bondi Web Design have applied to her business.
Pamper Hamper Gifts have an incredible product, but without people knowing about it, without being right in front of peoples faces when they are searching for a gift hamper, the fact is that Bianca would still be working from her spare bedroom and not have the thriving, cashflow rich business that she now enjoys.
Could your business use results like these?
At Bondi Web Design we pride ourselves on getting
fantastic results for our clients
. We are extremely proud of the results we get for our clients and love to share their success and hear how our efforts have turned their businesses around.
If you would like similar results for your business, give us a call on
0402 523 688
to discuss how a professional Bondi Web Design
Pay Per Click Marketing
campaign can help improve your business starting
TODAY
.

Some of the most effective PPC Programs to advertise your business.
Google Adwords: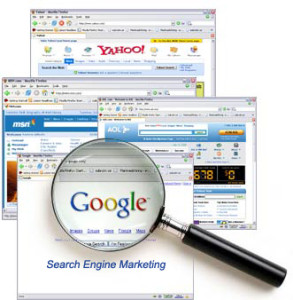 Google is the most
widely used search engine
on the Web and as such, an enormous number of people use Google to research their purchases online and that's why it's vital to get your website listed there.
You can pay to have your website appear in the paid listings column on Google for particular search terms through a product called
Google AdWords
. By utilising
Google AdWords
we can ensure your website comes up on the first page of a Google search every time.
Google AdWords
is not only the most effective way of advertising your website online, but also one of the most cost-effective uses of your advertising budget.
Bidding System
As Google AdWords is a
pay-per-click service
, the price of clicks is determined by bidding on specific keywords. Certain keywords are capable of driving more traffic to your website at a lower cost to you than other keywords. There are also a range of other factors that need to be monitored on a regular basis to ensure your
AdWords campaign
will be as successful as possible within your advertising budget.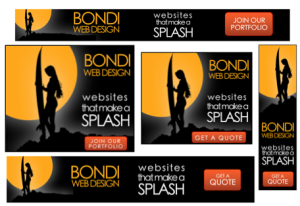 Banner Ads on partner sites:
Another great way to get lots of targeted traffic is to advertise on
OTHER BUSINESSES
websites. You can do this very effectively with banner advertisements. On many occasions you may be the only bidder advertising on that website and your banner ad may only cost you several cents per click.
Facebook Ads:
With over 1 Billion users the Facebook advertising program allows you to target prospects using a range of demographic qualifiers including age, location and interests. With the right strategy in place you could generate leads and sales with almost no competition.
Get Measurable Returns With Pay-Per-Click Marketing

The key to seeing fast results when advertising using any of the
PPC Programs
mentioned above is to
reduce the cost per click
and
increase the click through rate
of the ads.
Having a
PPC Agency
who are experts at implementing and maintaining
effective pay per click marketing campaigns
can literally save your business thousands of dollars and generate more leads than any other marketing method you are currently using.
Bondi Web Design
can introduce you to
advanced PPC strategies
and niche marketing secrets that will have you seeing immediate results in your business.
Our
Pay Per Click Specialists
will setup your campaign, expertly choose the right keywords and settings unique to your business, monitor the results and optimise where necessary, and at the end of the month, send you a detailed monthly report.
With no contract length, why not let Bondi Web Design prove that
Pay Per Click Marketing
really is the best method in driving traffic to your website?
What's The Total Cost?
The cost of a
Pay Per Click Marketing Campaign
is up to you. There are two parts to the cost structure.
The first part is a
setup fee and monthly account fee
paid to
Bondi Web Design
to setup and manage your campaign. You can compare our 3 different plans and pricing
here
.
The second part of the cost structure is
paid directly to the Platform
each time your ad is clicked
on in their network.
To ensure spending does not exceed your budget for the campaign, you can set a daily limit. Once the limit is reached your ad will be taken down automatically until the next day. Your daily budget can start from as little as $5 per day.

To
get started
call us today on
0402 523 688
or
Contact Us
for a
free Pay Per Click Consultation
and quote.
---